Today is my husband's birthday.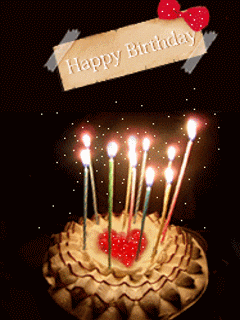 glitter-graphics.com
Happy Birthday my love!
It is not being in love that makes me happy but it is being in love with YOU that makes me happy.
With each year I love you more and more.
(gambar masa awal perkenalan)
My heart for you will never break. My smile for you will never fade. My love for you will never end. I love you.
Not a day goes by when I do not think of you and how empty my life would be if you were not here.
With each year I'll love you more. Remember that your best years are still ahead of you and I'll be there for every up down and in between.
May Allah bless you and our life.
WE LOVE YOU PAPA!